9,000ft Tandem Skydive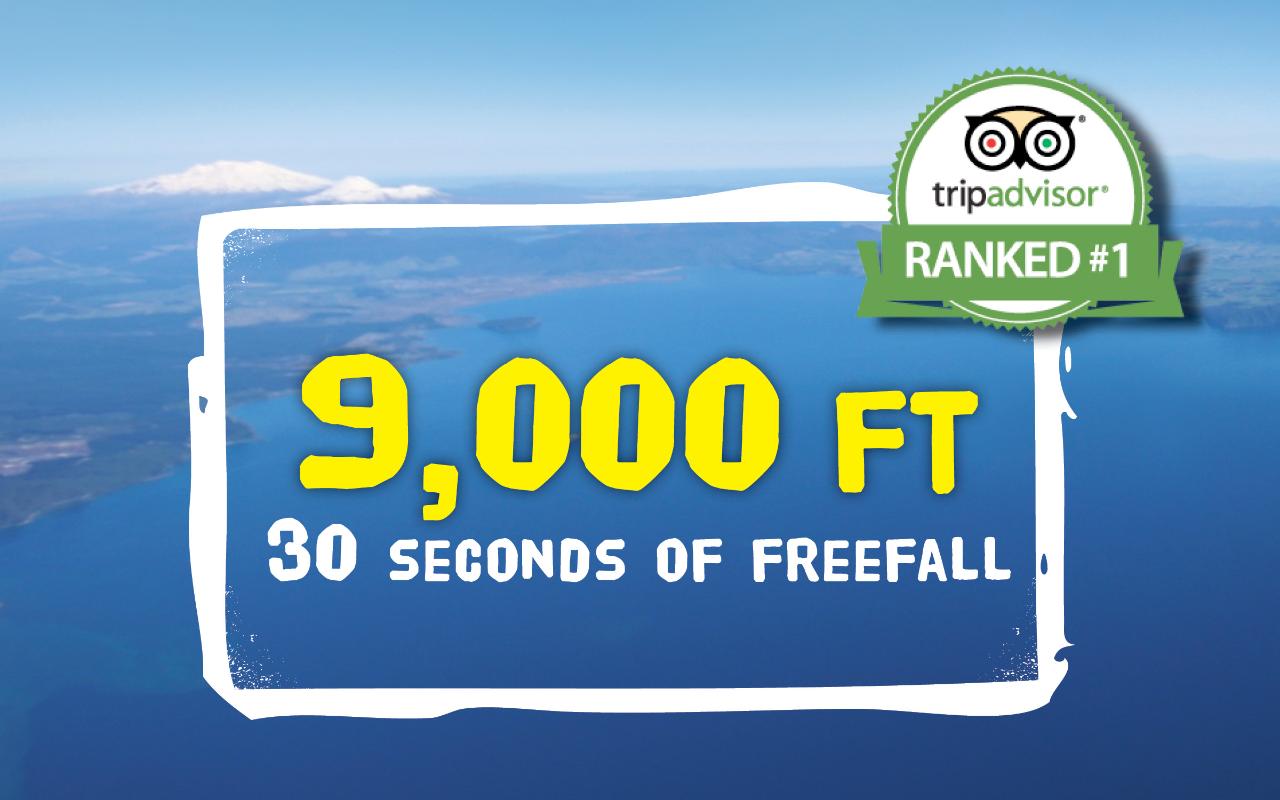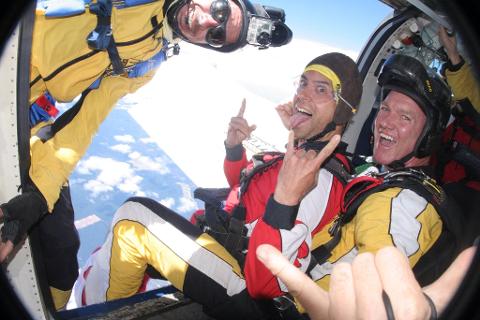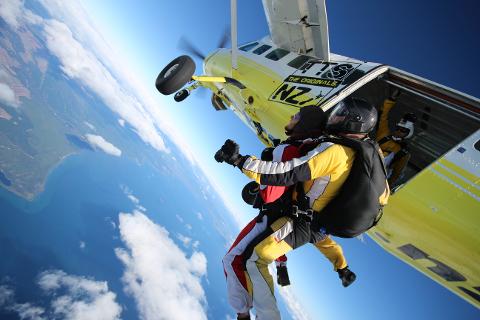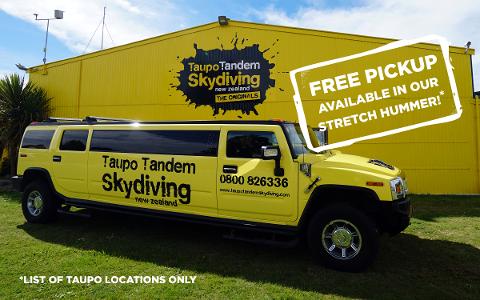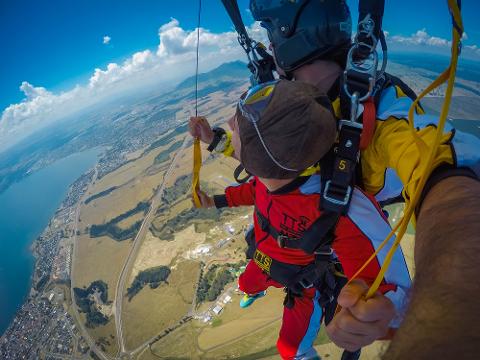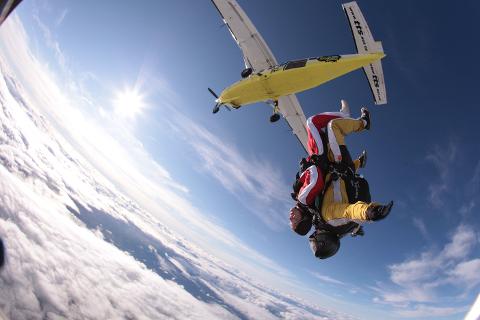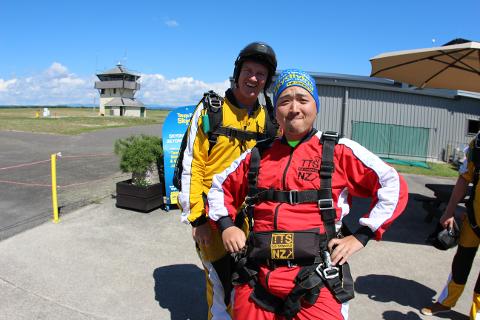 Dauer: 3 Stunden (ca.)
Ort: Taupo, Waikato
Produkt-Code: 9KCV
9,000 ft skydive available at 3pm with limited spaces. Please contact to confirm if your 3pm reservation time has a 9,000 ft option.

* Bookings are subject to minimum numbers to lessen our environmental and economic impact; please be aware of this when making a reservation. Our team may be in contact with you soon to offer an alternative time if so.
We generally have a 100kg weight limit. It can be increased slightly depending on the weather conditions so please give us a call if you are unsure.
GROUP BOOKINGS: Please call or email us if you would like to make a booking for more than 5 people as we may be able to accommodate your request.
Please note that we have a 100kg weight limit. If you are near to this weight or slightly over we recommend you get in contact with us so we can advise further.
Our 9,000 ft skydive will get you 30 seconds of incredible freefall time above stunning Lake Taupo! This is the best-priced skydive in all of New Zealand, so if you're on a budget then this skydive is for you! You'll still get the full experience of any other skydive including a full safety briefing, highly trained tandem masters, free buff with your jump and of course the beautiful parachute ride back to the dropzone after your freefall experience.

Camera packages are available for an additional purchase, however, please note only 'selfie' camera packages are available with the 9,000 ft skydive.

Pickups:
We offer FREE return pickup from Taupo town centre in our stretch hummer! Please specify your pickup location when booking.
The Skydive Experience

Jump with Taupo Tandem Skydiving, New Zealand's top-rated skydive on TripAdvisor. We work hard to give the best possible experience for each and every customer that comes through and you are no different!
As a Gold Qualmark endorsed activity, your safety is our #1 priority!

We are a solid team full of awesomeness, your excitement and enjoyment is of paramount importance to us!
Plummet at speeds of 200 kph above snow-capped volcanoes and pristine Lake Taupo, before catching your breath with a stunning parachute ride back to earth.
Experience the adventure with Taupo Tandem Skydiving - over 200,000 jumps since 1992!
Keen to go a little bit higher? Check out our 12,000 ft skydive with 45 seconds of freefall!

NZ public holidays will incur a 15% surcharge on skydives, video/photo packages will not be effected by the surcharge.