9,000ft Skydive Voucher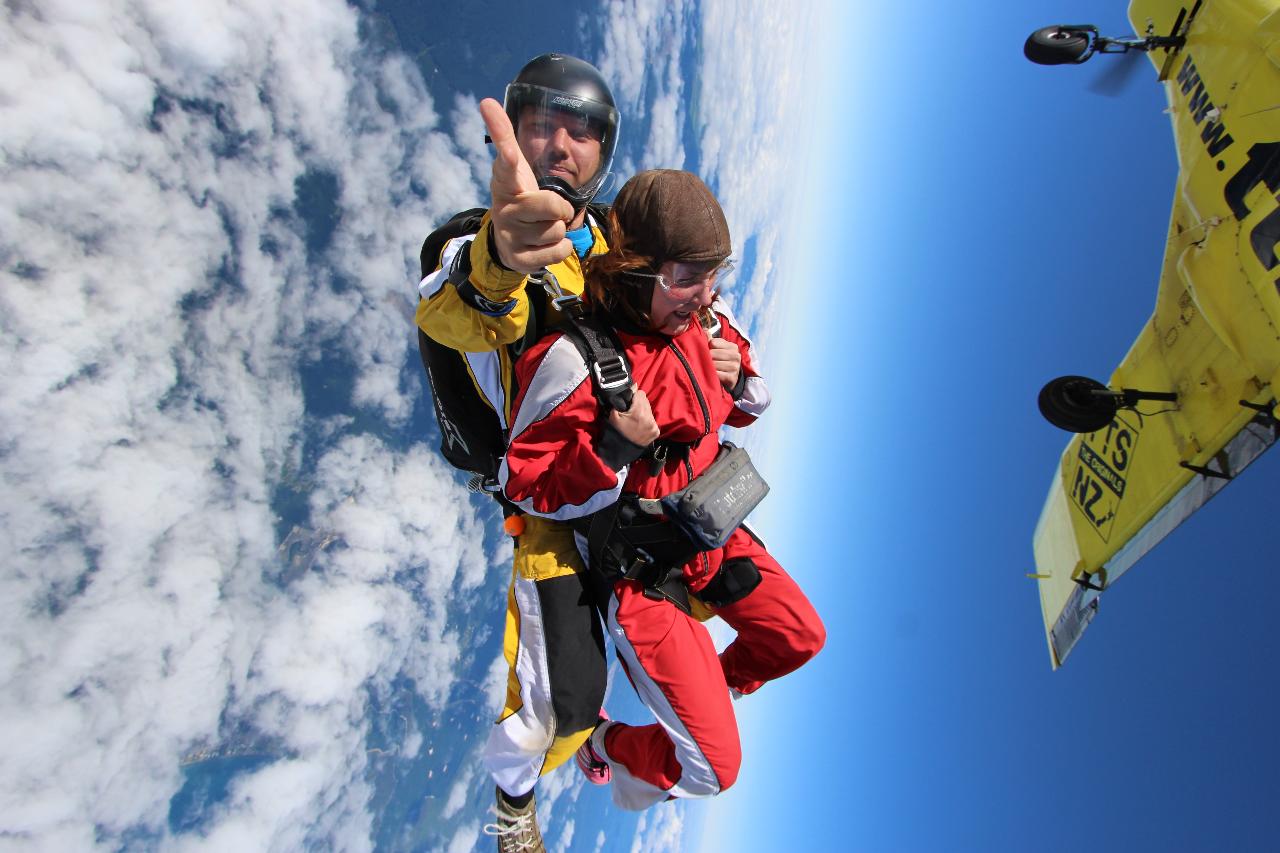 Ort: Taupo, Waikato
Produkt-Code: 9K V
9,000 ft skydive available at 3pm on selected days with limited spaces. Please contact to confirm if your 3pm reservation time has a 9,000 ft option.
Skydive from 9,000 ft with up to 20 seconds of free fall. Yeeha!

This will get you a 9,000ft skydive with us here at TTS. The voucher is valid for 365 days which gives you heaps of time to use it. If you do go over that time, don't fret, you can extend the voucher for an additional charge.

Please note when booking that our 9,000 ft skydive is only available at limited time slots, please get in contact with us to confirm availability.

Gift voucher is not redeemable for cash or eligible for a refund. Mobility considerations apply. Weight limits (up to and above 100kg). Contact directly for clarification. Vouchers used on NZ public holidays will incur a 15% surcharge to be paid on the day (no surcharge on video/photo packages)