18,500 ft Tandem Skydive - WINTER SPECIAL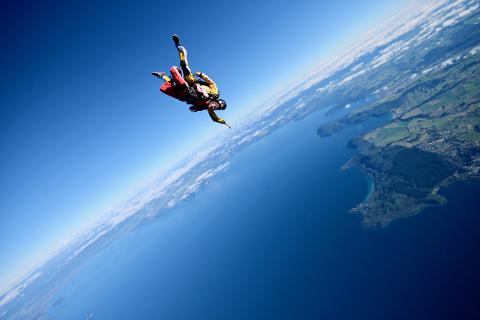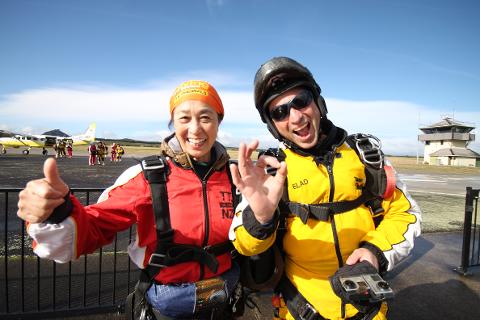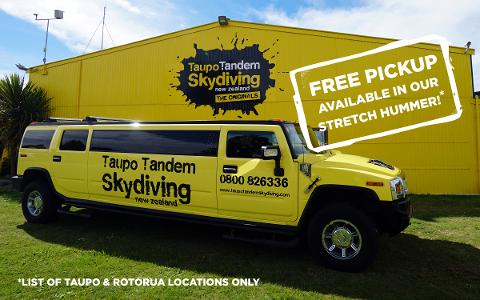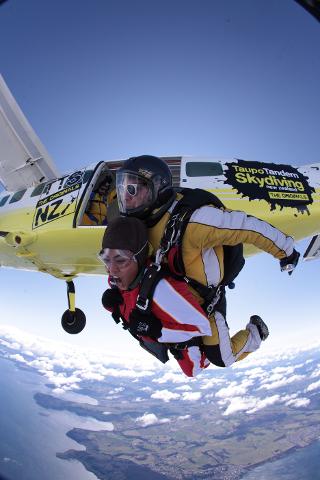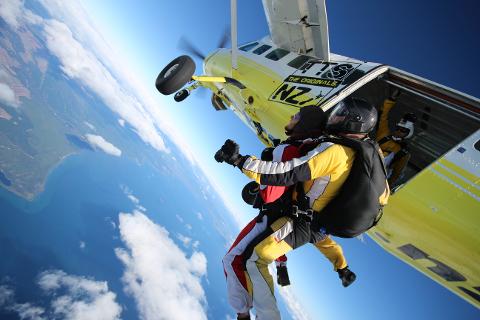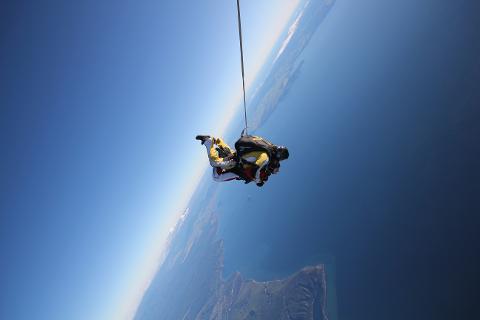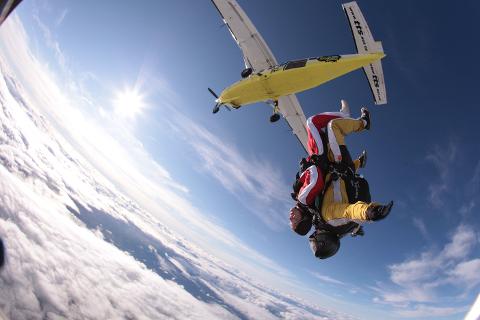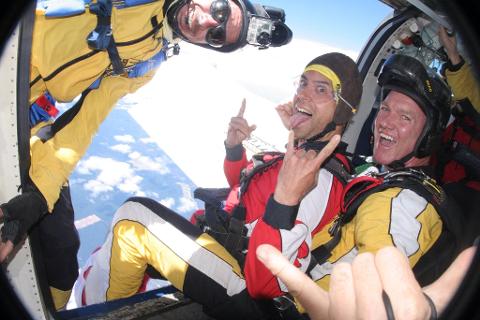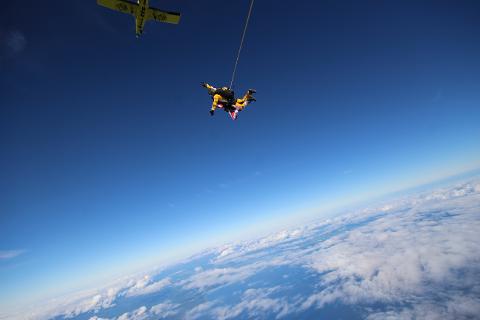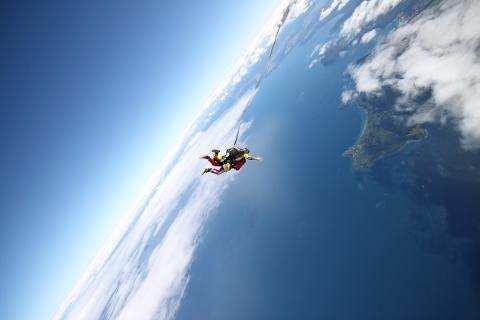 Duration: 3 Hours (approx.)
Location: Taupo, Waikato
Product code: 18WINTER
This is the ULTIMATE skydiving experience with over 75 seconds in free fall and a lifetime of incredible memories! Our new 18,500 ft skydive is the HIGHEST altitude in Taupo - no one takes you higher! The sensation of free fall can't be described other than you'll feel #OnTopOfTheWorld.
WINTER SPECIAL
Make the most of the amazing Taupo winter views with a skydive! For a limited time, we are offering $100 off our 18,500 ft jump - now just $399!*


What To Expect On The 18,500 ft Skydive Experience
Your adventure will begin as soon as the plane takes off. Trust us, climbing up to 18,500 ft soaking in the magnificent views of Lake Taupo and Mount Ruapehu is an experience in itself. But it gets better - if the weather allows and the skies are clear, you'll be able to see from coast-to-coast of the Central North Island - all the way from Mount Maunganui to Taranaki! You can even see views from Lord of The Rings!
After reaching the altitude, the moment of truth will just be a few seconds away. As the plane doors open, a realisation will kick in - you are 18,500 ft from the ground. But this isn't the time to think; it's time to jump!
You'll free fall for 75 seconds, soaring through the clear blue NZ skies at speeds reaching up to 200 km per hour. This is when you'll experience the ultimate adrenaline rush. The thrill of skydiving in Taupo is something you'll never forget.
Your tandem master will deploy the parachute, and to contrast that adrenaline you will get a nice, relaxing experience back to the ground. During your parachute ride, you'll get the most spectacular views of Lake Taupo before you make it to the drop zone.
So why choose us? Taupo Tandem Skydiving are New Zealand's top-rated skydive on TripAdvisor. We work hard to give the best possible experience for each and every customer that comes through and you are no different!
As a Gold Qualmark endorsed activity, your safety is our #1 priority!
As a solid team full of awesomeness, your excitement and enjoyment is also our number #1 priority!!!
Experience the adventure with TTS - over 200,000 jumps since 1992!
*Not valid with any other offer. Must jump/redeem the voucher by 30th September. Subject to operational requirements.